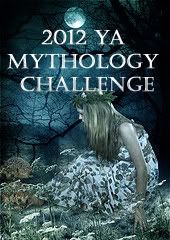 This is one of those reading challenges that just screams my name. I absolutely love mythology, and novels based off it are even better. This challenge - hosted by
For Those About to Read...
- looks completely awesome. The goal is to read 10 books with any kind of mythology in them in 2012. I'm so excited! I'm going to try to find books with myths from a variety of cultures, not just the more common Greek/Roman myths.
I'm not entirely sure what else I'm going to read, but I know I'm starting off with The Warlock by Michael Scott, which I started a few days ago and am reading now. I definitely recommend The Secrets of the Immortal Nicholas Flamel series for anyone interested in mythology - there's so many myths incorperated in it, from all different cultures around the world. Plus, they books are just plain awesome.
Excited for more mythological adventures,
~blackandwhitedreamer